Thanks
This experience has been very difficult for Stephanie and me. We have, however, had a wonderful support group that has helped us tremendously. We've had a number of friends that have been absolutely wonderful. We are greatful for the visits, the phone calls, the cards, the dinners, the e-mail, and everything else that we've been blessed with. Our family, friends, and church relationships have been a marvelous support to us.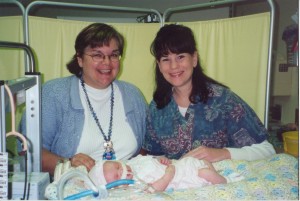 We are also very greatful for the Neonatal ICU and nursing staff at the Desert Samaritan Medical Center. We probably would have been happy with one or two "very good" doctors or nurses, yet we were taken care of by many outstanding doctors and nurses - particularly in the NICU and during Stephanies recovery. The NICU staff was wonderful to us, and we grew very quickly to love several of Melissa's NICU nurses. These great people will always be remembered throughout our lives.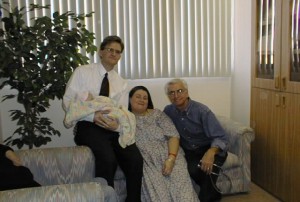 Stephanie and I also don't know where we would be if it wasn't for our church support and our LDS beliefs. There have been so many good families that have gone out of their way to help and support to us. Our LDS beliefs about our earth life and it's place in the Eternities have also helped so much to ease our pain. Unique to our church is the belief that families can be "sealed together" in holy temples. LDS marriages are not "until death do you part", but rather "for time and for all eternity". Our temple marriage means the world to me, and so does my belief in the Resurrection of mankind through Jesus Christ. I know in my heart that Melissa has gone to a better place and that our family will be together again someday.
---
Jason and Stephanie Mortensen